Coquette Promotional (1929)
35mm nitrate positive (Pickford Collection, 1995)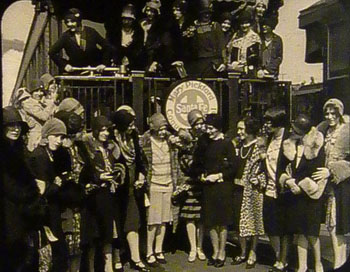 Mary Pickford meets the winners of the Coquette Promotional contest by their train, the "Mary Pickford Coquette Special," in Los Angeles.
Frame enlargements courtesy of the Library of Congress Motion Picture Conservation Center.
Used by permission of The Mary Pickford Foundation.